I found this lesson on Artsonia. I think a sub could do this one with small adaptations. Maybe it would be good for kinders through second.
Here's the link:
http://www.artsonia.com/teachers/lessonplans/plan.asp?id=5287
I'm not sure if you need to log into Artsonia to see this or not.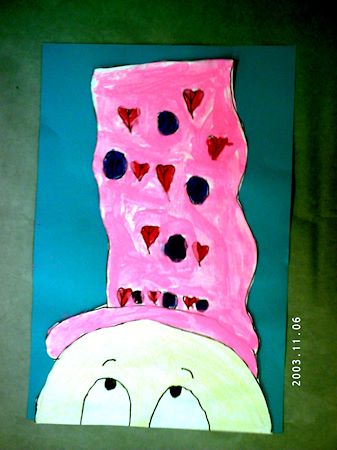 Here are the Artsonia credits:
From exhibit ""Cat in a Hat" has a new hat"
by Waylon88 (Art ID #18057787)
from Perry County School District #32— grade 1
United States
Lesson Plan Starter:
"Cat in a hat", has a new hat!
for grade level » Early Childhood (Pk-2)